Wrap It Up with a Bow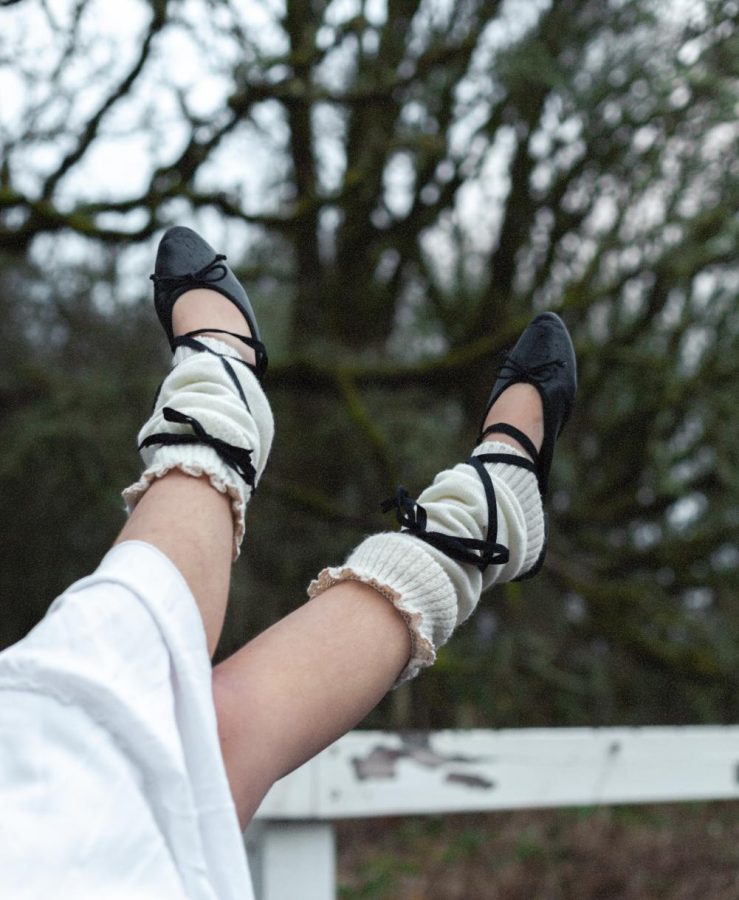 Recently, both the Oregon State University community and the media have noticed a rise in the use of bows and ribbons as accessories.
In addition to being a fun and creative way to dress up an outfit, ribbons and bows are also closely related to the "balletcore" movement, which is currently on the rise. Leotards, legwarmers, tutus, and ballet flats are all examples of items worn by ballerinas that are part of the #balletcore aesthetic. Balletcore strikes a mix between comfort and femininity.
Google Trends, which tracks usage and online searches of words, indicates that balletcore fashion peaked in popularity in October 2022 and has been riding that peak steadily since Jan.  1 of this year.
Madeleine Dowd, a junior at Oregon State University studying apparel design, weighed in on her thoughts behind the ribbon and bow trend. 
"It's a fun way for anyone to explore the concept of femininity in a way that works for them," said Dowd. "It's a really diverse accessory that can be used in many different ways."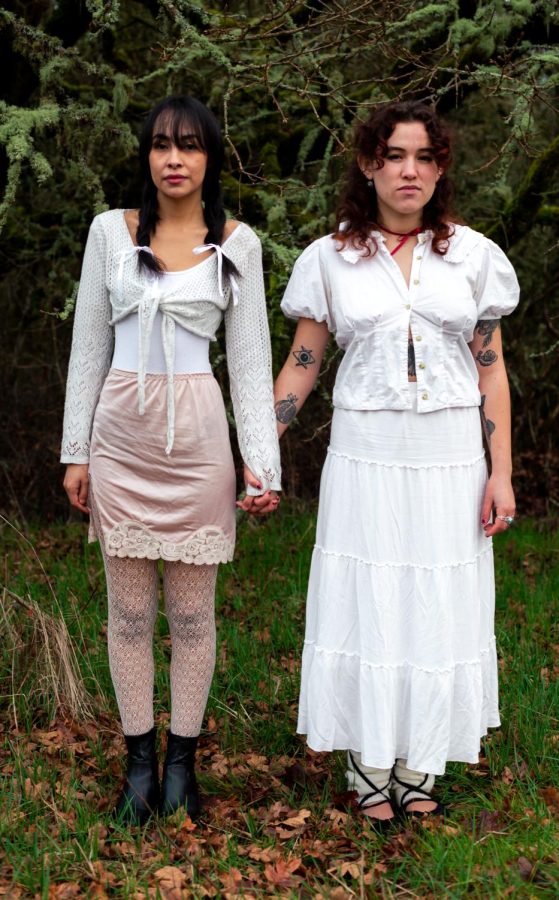 Dowd says she personally likes to wear ribbons and bows more in her hair, but occasionally use ribbon and put pendants on it to display the pendants.
When asked about her thoughts regarding the close ties (pun intended) between the ribbon and bow trend and ballet, Dowd responded that wearing ribbons as accessories, " [is]  a way for people who are nervous to wear ballet flats and stuff to participate in the trend in a way people would be comfortable with."
After learning about the actual ribbon trend itself and how some individuals have incorporated it into their own style, here are some creative ways to repurpose all of your ribbons and bows from various holiday gifts you may have gotten and add something new and exciting to your clothing. Whether you have been thinking about adopting the #balletcore aesthetic into your wardrobe or have been an experienced ribbon user, this style guide can give you some inspiration. 
Wear ribbons as a necklace: 
Simply make a bow out of any leftover ribbon and put it around your neck. For a variety of appearances, try wearing the bow at the front, side, or back of your neck. Additionally, experiment with different ribbon lengths to see if you can create a flowing, lengthy appearance that resembles a scarf or a more choker-like effect.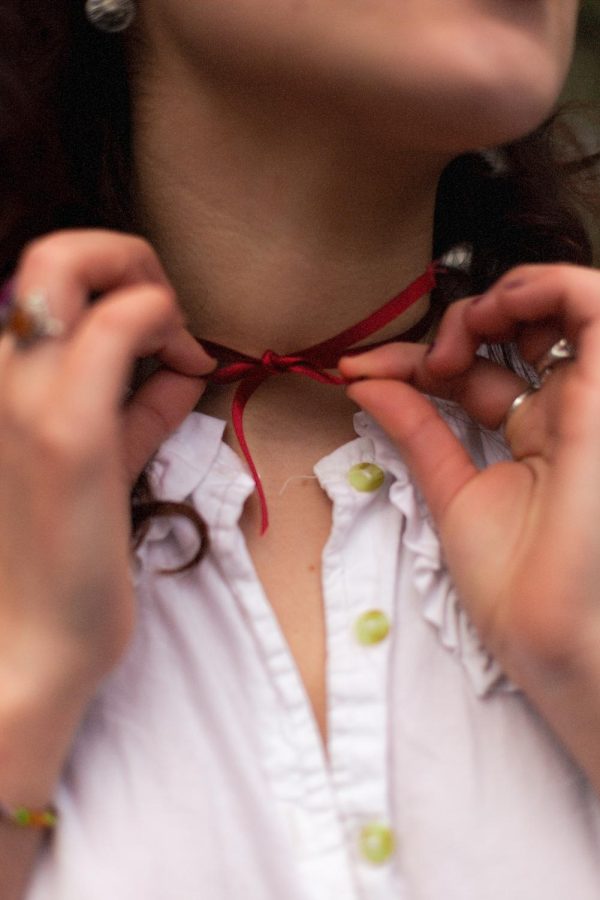 Wear ribbons in your hair: 
Ribbons have been used frequently in various braids of people's hair. Try creating two braids in your hair and tying the ribbons at the base of each braid. Perhaps try tying the ribbons at the beginning/top of the braid instead! Why not even attempt incorporating the ribbon strands into the braids themselves? Because of their size, versatility and ability to be fastened to any shape or size of head, ribbons may also create excellent headbands.
Tie ribbons around your ankles for a ballet slipper effect: 
Ballet pointe shoes are constructed of silky, shiny ribbons that tie up the ankle in a pretty bow. To get the same result, one need only visit their neighborhood craft store. Try wrapping ribbon around your ankle in the same way that a pointe shoe would be if you want to give any shoe a little extra touch!
Was this article helpful?