Tailgate Attire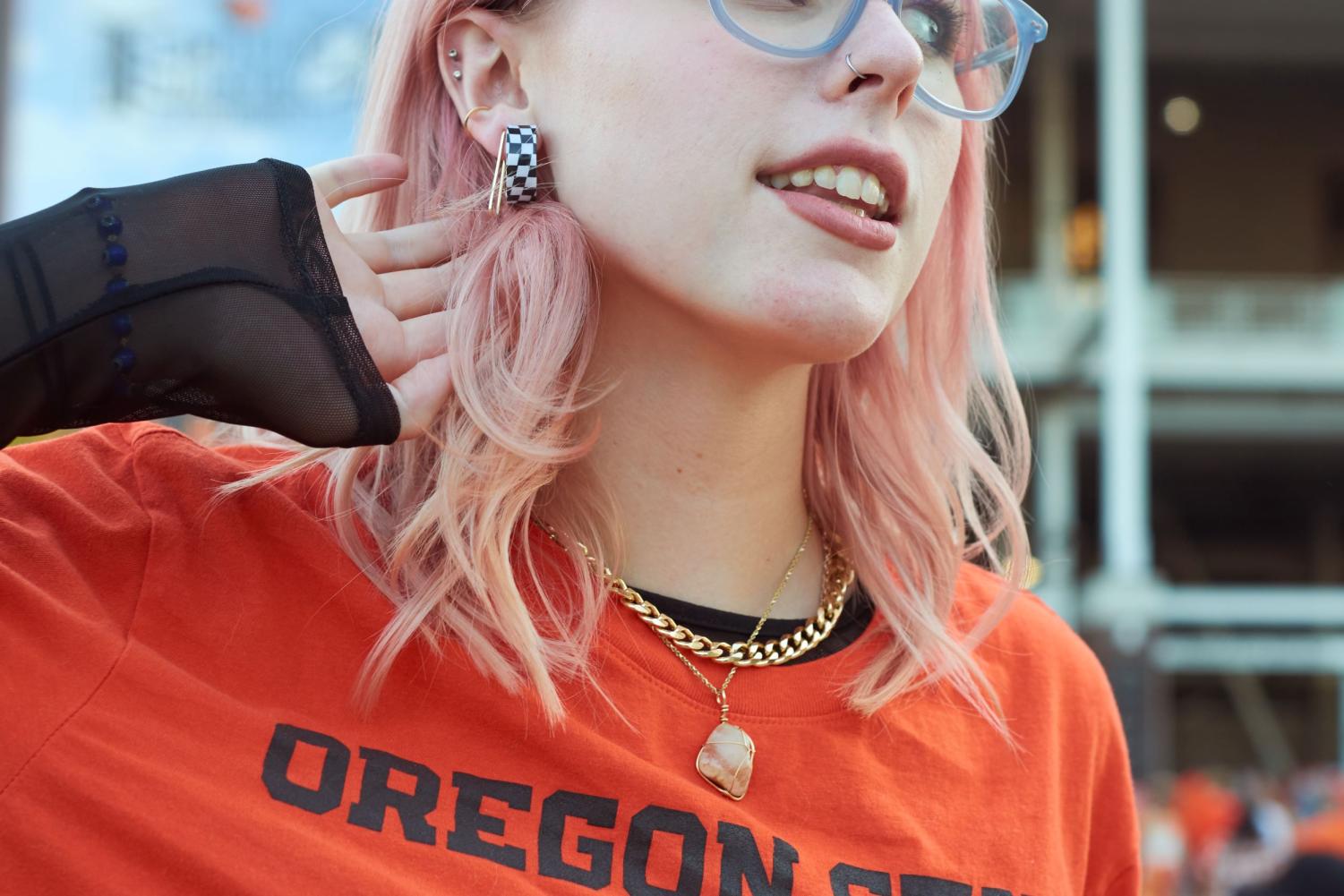 Director: Addie Easter


Photographer: Alex Ozeran
Models: Lauren Hole and Betty Pasawae 

The bleachers at athletic events can become a runway real quick as fans show up & out repping orange and black. It is obvious who you are cheering for if you are wearing the right outfit. Let's get you standing out in the stands (maybe even on the new jumbo screen) with these trends in consideration.

Color Scheme
Feeling like you don't have enough OSU gear? Don't worry if you're lacking on merchandise, matching outfits to the school colors is 90% of the job. In this case, a bright pant and small top are a common go-to, and all that matters is the color. Parachute, cargo and leather pants are becoming closet staples. Something baggy, bright, and eye-catching can make the whole outfit this season. Big pants are always a great pair with a skin-grabbing baby tee to flatter your body and bring juxtaposition into the outfit. Pair baggy black jeans with an orange tube top and some orange shoes for the perfect tailgate ensemble. Even work the school colors into your accessories: orange hats, belts or makeup are core accents.
How to incorporate your best beaver merch into your tailgating fit:
A pair of scissors and a DIY shirt cutting youtube tutorial has potential to do wonders. Turn an oversized unisex tee into a trendy new piece in your tailgate attire. For example, one tiktok trend posted by @reggipaige specifically cuts the middle to easily tie in the front. Many fans will add mesh into their outfits, paint designs on pants, or cut a uni tee. Oversized shirts are easy to find if you scale the men's section at a local thrift store like lint or TSA vintage.You can't go wrong with a basic tee.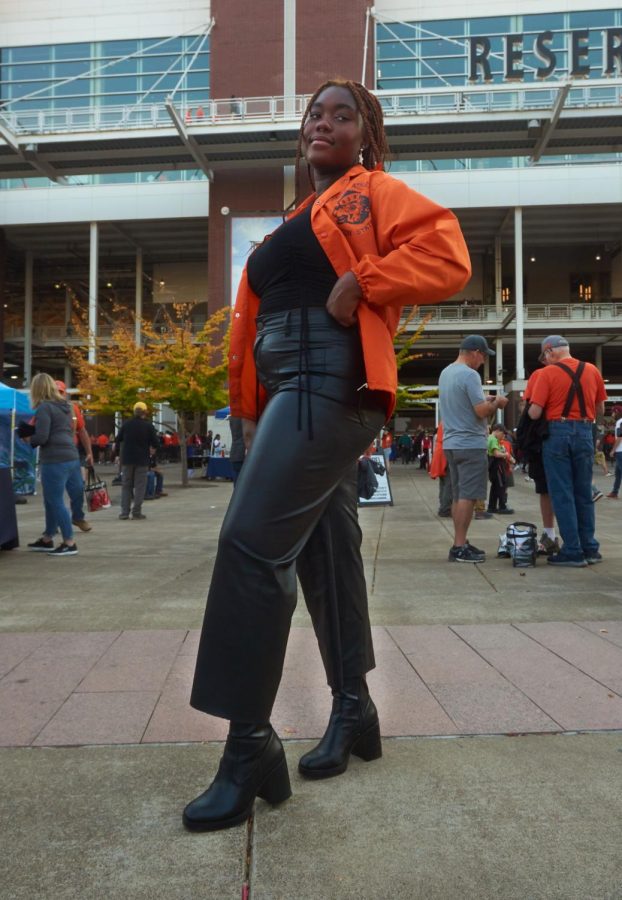 Accessorize!
Don't feel like you're living up to the fanatic festivities? It's easy to throw on a pair of jeans and dress simple, so ways to elevate the look are in the details. Add a pair of orange sunglasses, a black and orange bandana, or even orange hair ties. Bundle up! The game season stretches from summer outfits to chillier fall days. Throw on a puffer jacket (school colors, of course) and don't forget your hat! A trucker hat, beanie, or even a baseball cap make a solid addition. Even scarves, gloves, or vintage coats help keep you warm while adding style.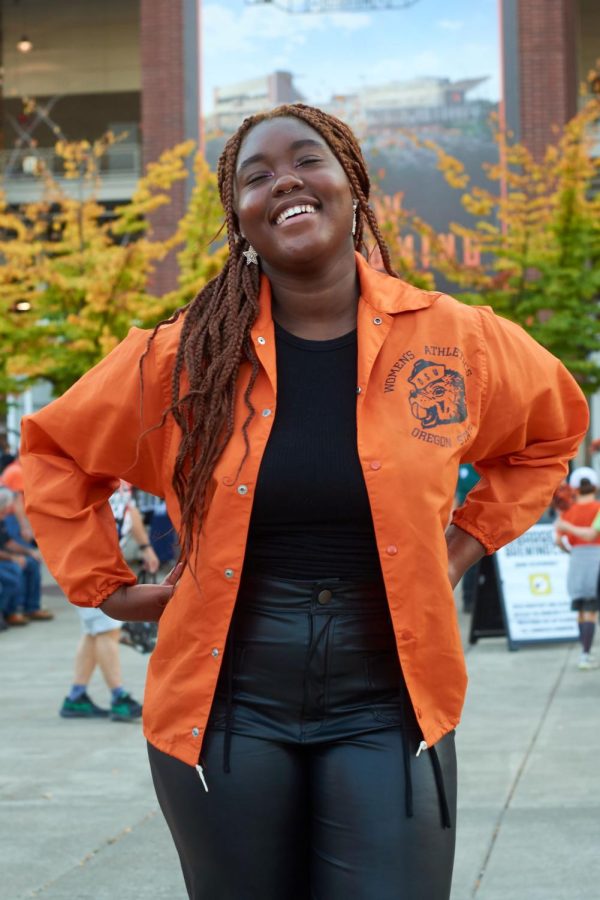 Hair/ Makeup 
Don't fear going bold for a tailgate, there will always be someone with more face paint on than you. If you're feeling bold, places like Party City sell orange wigs or hair color. The Beaver Store sells glitter beaver eye patches or orange hair ties to add some flare. A student worker in the Ticket Offices, Randy Gilland, notices fashion trends from the window through almost all OSU athletic events. He comments there is a general look, but says, "I've seen some wild looks. Body paint, face paint, lots of orange, overalls, and even wigs". Whether it is a Football game or Basketball, fans want to support our team and will wear what they need to represent! 
The community is a great source for clothing. But, if you have any OSU gear that doesn't fit or isn't your vibe, Runway Fashion Exchange also allows an option to exchange clothes. You can bring in any old clothes and get some new options in return. If you prefer online retail, MyCampusCloset used to be a staple here, and they switched to digital as a good resource for trendy gear. 
Time to go shopping, try local! Corvallis has many vintage stores that sell OSU gear: Lint, TSA Vintage, or Runway Fashion Exchange. You could stick to the thrift basics at Goodwill or Revolve. Thrifting is a good way to ball on a college student budget while still fitting to the trends. Pop-up shops are also an option, some are even run by students near campus.