YUXA: An Insight
Driven by his creation of distinguishable bags, student designer Sanghyeon Yu gives an elucidation on his influences and the process that has resulted in the distinct style he maintains for his brand, YUXA Studio.
Contributing Director & Writer: Vicki Lang
Photographer: Jon Hopper
Walking out to resounding applause at DAMchic Magazine's winter launch party, Sanghyeon Yu follows a line of models, each of them showcasing bags that he had constructed. Reaching the end of the runway, he takes a moment to pose with his newest creation, a clear briefcase emblazoned with the declaratory words "I'd rather be a sociopath than meet your standard." 
Besides being the fourth designer to present his work that night, Yu contributed to the fashion show by assisting fellow student Cassidy Layton in building a sculpture. Placed on the runway, the collection of tall pillars was draped in Mylar sheets, reflecting the colored lights up above. The smooth, polished look of the sculpture was on par to the aesthetic Yu has cultivated throughout the years. 

A design management major at OSU, Yu is currently a senior and the director of his brand YUXA Studio. Pictures of his work populate his Instagram @yuxa_sean_, with portraits of bags and briefcases garnering especial attention on his feed. In his last interview with DAMchic, Yu discussed the first briefcase he had made, which was inspired by the play The Death of a Salesman. Since then, he has created more bags, drawing ideas from artists like Gerry Judah, whose work Yu referenced in a trapezoidal clutch. "Actually a lot of inspiration comes when I'm trying to fall asleep," he laughs, citing that his best ideas come at that time. "You know, it's like wake up in the night, and just like draw it, and go back to sleep."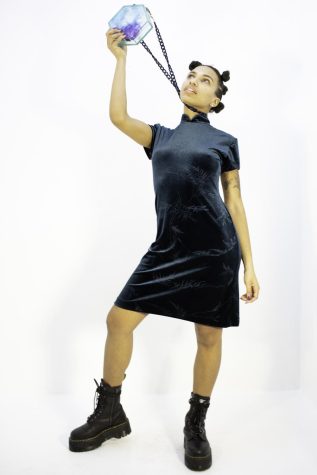 Yu describes his design process as a procedure that involves fiddling with the original design before arriving at the step of actually constructing the bag in the studio. From this process, a slew of linear structures have emerged – hexagonal bags with reclaimed hardware, and a sleek black briefcase, with the transparent epoxy material punctuated with swirls of color. 
Coming from a carpentry background, Yu observes that the process of developing the bags is nearly synonymous to that of making furniture. "Most of my skill sets are like dealing with wood, playing with hard materials. [..] Yeah it's not really real different for me, to make this, or make a chair. It's a pretty similar thing," Yu states, finding that the tradeoff between the two processes comes down to the object itself. 
The fine balance between utility and aesthetics is another concern that Yu focuses on with every piece he designs. "I think I'm more towards aesthetics. But I try my best, so people can fit something – like a phone or wallet," Yu says, explaining that the relationship between the bag and the user's daily life is an important factor. One of the most satisfying outcomes for him as a designer is seeing people use his work on a daily basis.
"It feels like co-designing. People will wear an outfit that will go along with the bag, and also they're going to put stuff inside the bag, and it's gonna show, so what are you going to put?"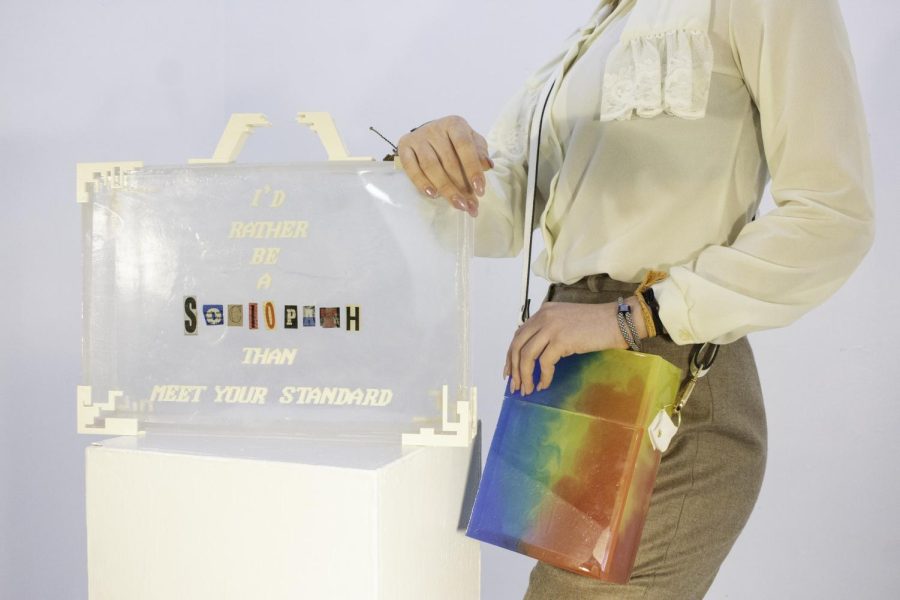 Was this article helpful?