Transmute
Writer and Main Director: Ali Fuerte Photographer and Assistant Director: Aaron Sanchez Models: Makayla Kyle, Dior, Bronte, and Raj the DoberMAN
Ali Fuerte, Contributing Director
November 15, 2021
In 2016, social media started to shift the industry hierarchy. Young people of color started seeing other people of color who looked like them and lived the same lifestyle. These influencers would go on to build audiences and move into other fashion subcultures. Brands like Supreme, Off White, A Bathing Ape and celebrities like A$AP, Doja Cat, Travis Scott who began their growth in 2016 have all skyrocketed in popularity since then and can be considered icons in today's generation. Their growth has generated opportunities for collaborations with luxury brands like Louis Vuttion, Jimmy Choo and Christian Dior. Skater aesthetics have been traded in for luxe looks and the creation of timeless fashion pieces as they have grown in age and maturity.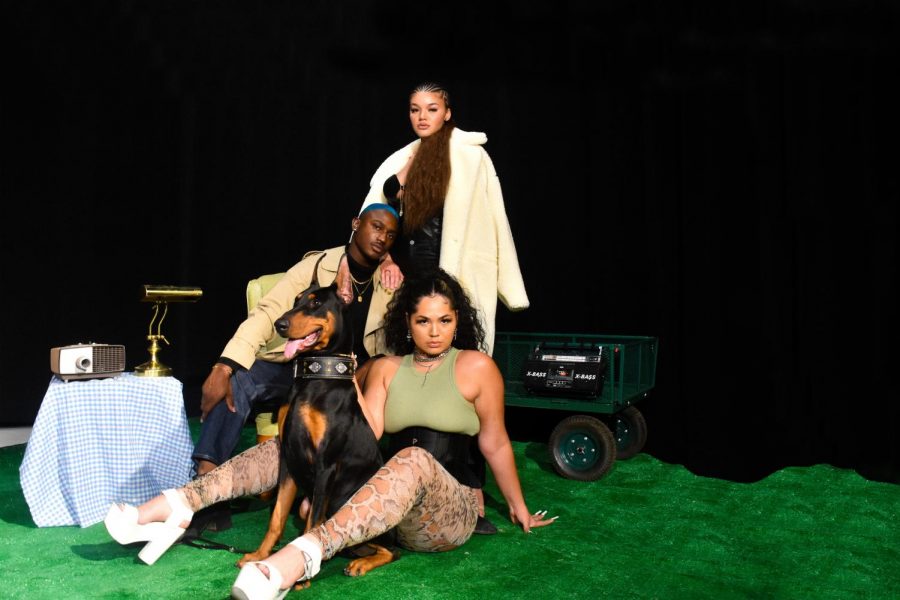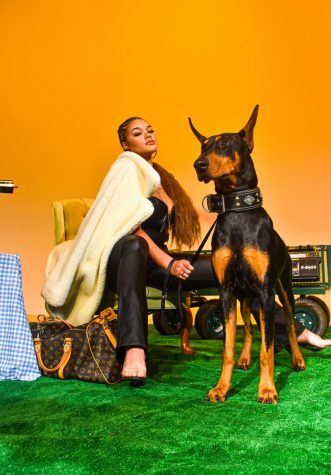 As these people and companies have grown over the years, their followers have grown with them. Followers who started off as teens are now fully grown adults who have had increases in incomes that allow them to purchase the luxury pieces these artists create. Previously, there has not been an instance where we have seen so many people of color dominate the fashion industry, let alone the haute couture industry. Whether it is in music videos, album covers, magazine spreads or campaigns there is a reinvention of luxurious styles inspired by streetwear or culture. Celebrities continue to collaborate with luxury brands and create the most highly sought after garments in the industry.
These high fashion brands have also gotten better at  promoting diversity within their brands and making clothes for a variety of different body shapes and sizes as a result of the collaborations. It will be interesting to see how the industry will continue to shift in the next few years and see the evolution of style that comes with it. 
Was this article helpful?