About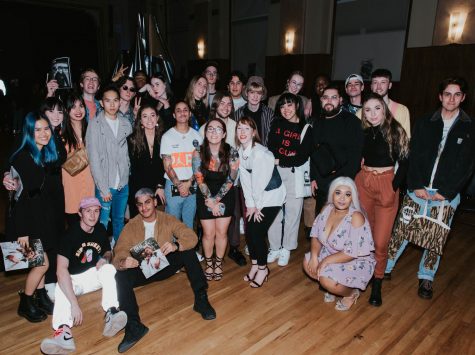 DAMchic Magazine is Oregon State University's fashion publication produced entirely by students.
It's no secret that DAMchic magazine has humble beginnings. What started as a class project five years ago has come a long way. The magazine began in the summer of 2012 with a staff of eight and now has over 50 students working as editors, writers, photographers, directors and models. After nineteen editions, each being a stepping stone of improvement, we stand today as the heart and voice of the fashion community at Oregon State University.
As a student publication, we are not confined to the expectations of a traditional fashion magazine. Our bottom line is not profit, it's about making an impact. Thus, we focus on topics that we feel are relevant to our community. We lead as a diverse and inclusive platform that refutes stereotypes, inspires creativity and empowers others through fashion.
DAMchic is able to set itself apart with these values; we present our readers with compelling content that places fashion within a greater context than just the clothes themselves.
DAMchic welcomes information about factual errors that warrant a correction. Messages can be emailed to our Editor-in-Chief.
Editor-in-Chief 
Naomi Kleinschmit
Email: [email protected]
Assistant Editor 
Chaya Barratt
Email: [email protected]