With different colors constantly trending throughout each season, have you ever wondered how to incorporate color into your style? According to WGSN,
a well known trend forecasting website, color is back in style.
For years, there has been an upward trend for wearing neutrals, but this year, neutrals have dropped 1.2 ppt (ppt is the percentage from WGSN's women's retail mix tracker), and "pink showed growth for new-ins at 5.7% in the UK and 5.1% in the US." Additionally, WGSN has named Digital Lavender their Color of the Year for 2023; while highlighting the increasing popularity of pinks, purples, and blues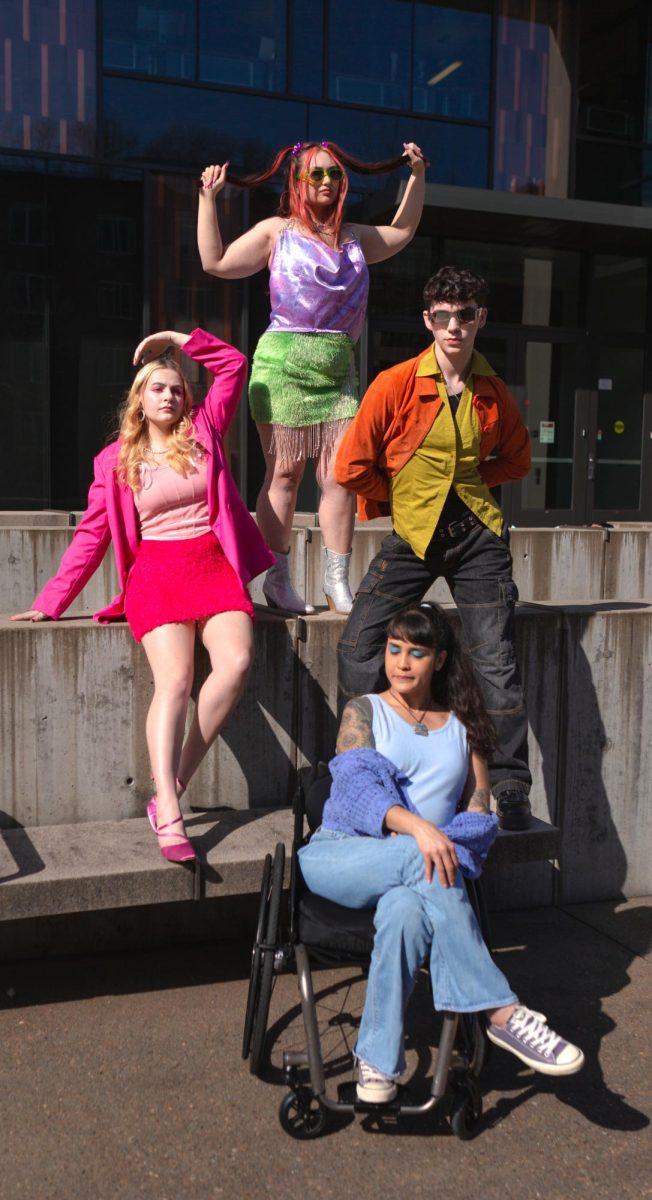 Khanda Abdullah, owner of Honey Girl Boutique in Corvallis, said that recently, her best-selling colors have been "pink, hands down! Brown would be a
Director, Writer & Stylist: Sophia Williams Photographer: Kate Zinke Models: Keannah Hollister, Kate Bossen, Cameo Perrells & Cooper Shields
runner-up!" One color she sees trending right now is "royal blue for sure! … It's a nice pop of color when wearing neutrals, especially ivory."
Color is often used to reflect emotion. Becca Ziegler, a senior in apparel design and student designer, explained how she uses colors in her designs.
"I utilize color in my designs to help communicate emotion or a theme," she said. "For my senior collection, I used a lot of blues, grays, and blacks to communicate the stormy emotion of my inspiration."
Designers often use colors to communicate emotions through pieces, and you can do the same.
Many people do this without even thinking, including Colin McNeill, a second-year apparel design student.
"Color surely has an influence on my mood … (and) may be a reflection of my mood as well," McNeil said.
Color can be used to communicate feelings, but it can also work to enhance different moods. If you are feeling "bleh" that day, try adding your favorite color to your outfit and see how that makes you feel.
There are various ways to incorporate color into one's daily style. We have seen how designers and business owners utilize color, but what about people's everyday style? Here are some ways students and professors incorporate color into their daily style:
Associate Professor of Interior Design Marilyn Reed, who also teaches a course on color innovation, believes "it's more of the combination that you're wearing … let's say for digital lavender, I think if you were to pair this with an amethyst (dark purple), that's when the color looks good … without contrast, I don't think the designs work well at all."
Speaking with some design students on campus, they incorporate bold colors into their daily style in various ways. Darby Hammond, a second- year pre-apparel design student, said one of her favorite ways to add a pop of color to an outfit is through accessories.
"If anything, I'll put on colored tights or a colorful hat for a pop of color. Accessories are the easiest way to add color." This is one way to incorporate your favorite colors into your daily style.
McQuaid Swearingen, a third-year interior design student, explained, "the main way I like to incorporate colors into my outfits is through patterns and accents. I think mixing different patterned pieces is a great way to bring in a lot of colors'.' Solid colors aren't the only way to bring color into an outfit; patterns are a fun way to bring multiple contrasting colors to an everyday outfit.
Color is a great way to express your true self. Color is trending and easy to incorporate, whether through brights like hot pink or trending pastels like digital lavender, there are endless possibilities to dress to express.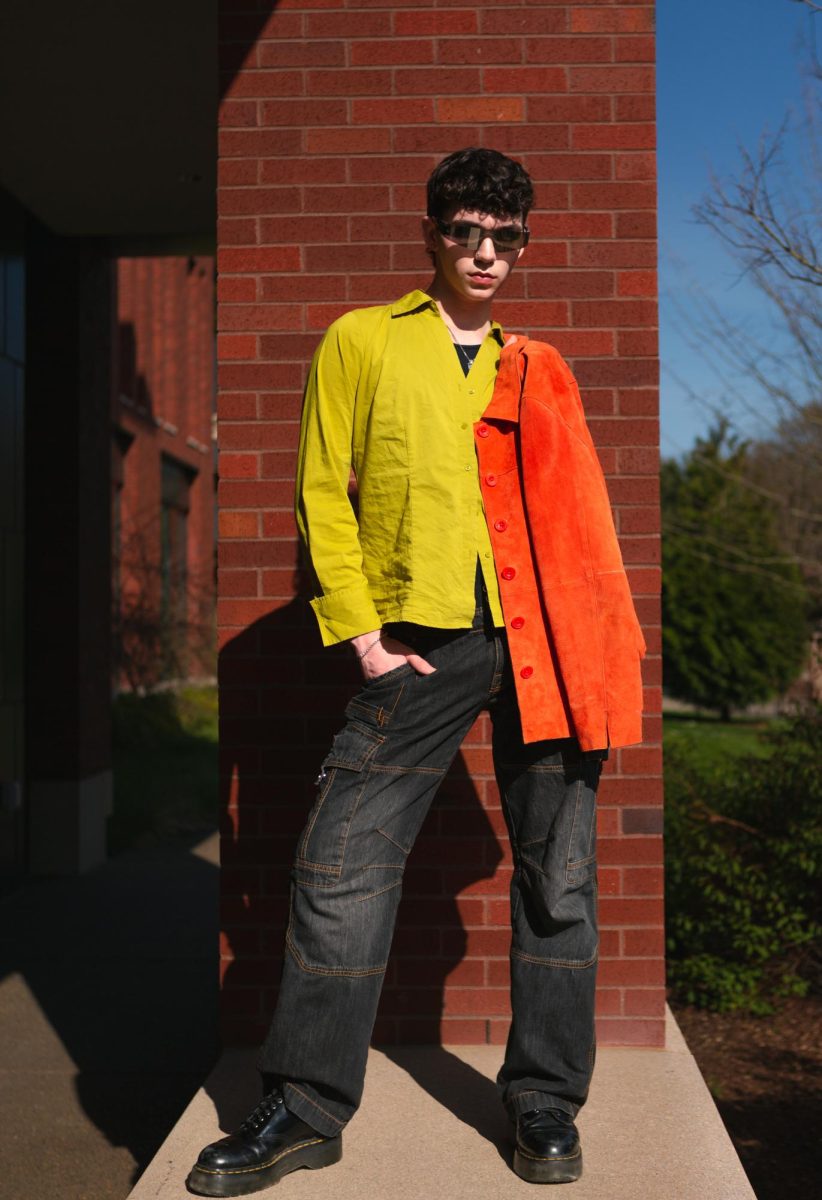 Was this article helpful?