Heaven Found in a Hoop Skirt
What do women from the Victorian era and women nowadays have in common? Actually quite a lot. 
As I sit in Art History Instructor Daniel Di Lodovico's office, pictures of gorgeous, almost mythical women are displayed on a computer screen. The women in the paintings are from Pre-Raphaelite works of art that were very common in the Victorian era. Daniel explains that women during this era, as depicted in the paintings, were represented as "sort of a femme fatale." Women were shown as elegant and dangerous in a way that almost idealized them. 
It is also important to note that these Pre-Raphaelite paintings were only bought by people of the upper classes and, in a way, were meant to be painted only for them. 
Di Lodovico then showed me other paintings of Victorian women not so idealized and elegant. These paintings show women painted (figuratively and literally) in a darker, more bleak light. The particular painting Di Lodovico presented is titled Nameless and Friendless. "The rich man's wealth is his strong city, etc."- Proverbs X, 15 by artist Emily Mary Osborn, shows a woman with, presumably, her brother, trying to offer one of her paintings to an art dealer and is ultimately rejected. 
Women were "not believed as artists," and "objectification of women was a common theme at the time." Di Lodovico explains how Victorian artists were known to show moral issues within their art and how they "represented what they were seeing" about class and society as a whole. 
Fashion and how people dressed were a big part of class and society. When looking at depictions of Victorian women, one often sees extravagant outfits with ruffles, tight corsets, and voluminous hoop skirts that dredge up the question: "Were these women in pain daily?" 
What once was only used by ladies of the upper class, uncomfortable crinoline (a stiff petticoat made out of uncomfortable fabric and horse hair) skirts evolved into hoop skirts thanks to Amelia Bloomer. Hoop skirts were made available to all classes and were a much more comfortable alternative to crinoline skirts. 
This pain that was felt was what led women to believe something was terribly wrong with the way women were expected to dress.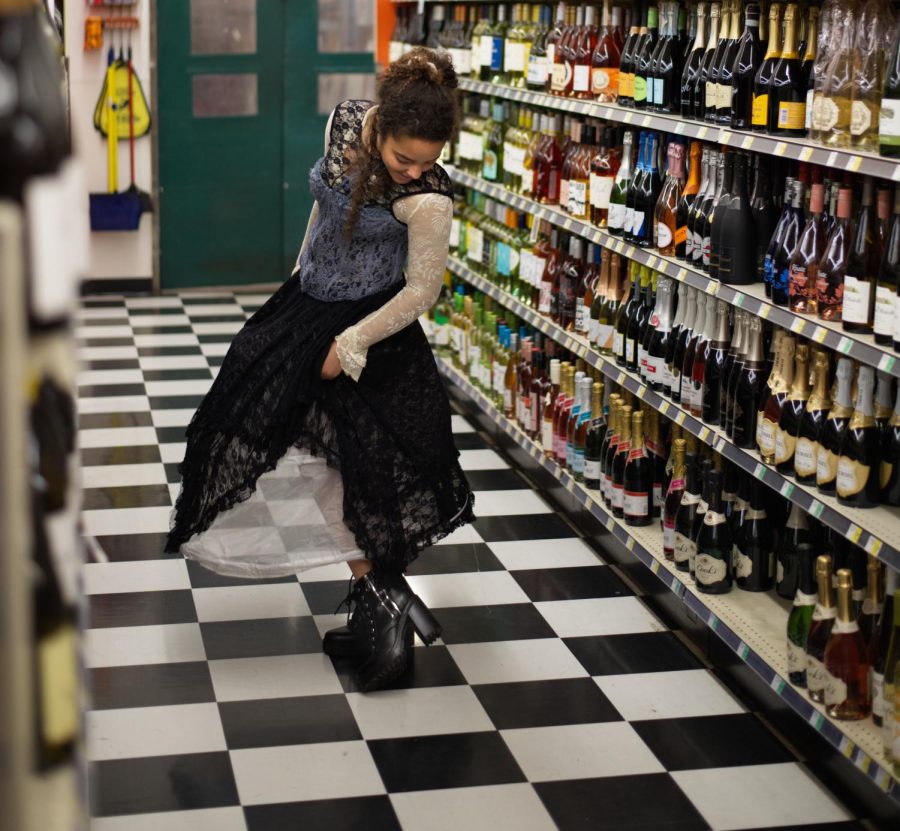 According to Gina Marlene Dorré in the article "Horses and Corsets: 'Black Beauty,' Dress Reform, and the Fashioning of the Victorian Woman," many feminists sought to change women's expectations of dress. Dorré writes: "the feminist faction of the dress reform movement saw the abolition of the tight-laced corset and its debilitating accessories as a step towards women's social, sexual, and political emancipation." Other anti-feminist groups, though, saw the way Victorian women in the upper to middle classes dressed in excess and disagreed with it for those reasons. It seems as though these Victorian women could never catch a break as they bore witness to criticism on either side of their sizeable hoop skirts. 
As these women grappled with their identities and how they dressed, the world around them was changing rapidly. Amidst the Industrial Revolution, many commodities were becoming easier to attain. Mass production and the establishment of factories made it so almost all classes of people had access to material goods that only fed into and amplified consumerism. 
In Lynn M. Voskuil's journal article titled "Feeling Public: Sensation Theater, Commodity Culture, and the Victorian Public Sphere," the level of how Victorian folks held these physical goods is explained in vibrant detail. Voskuil explains: "the items became, as commodities, extraordinary and necromantic, functioning more as talismans or amulets than as prosaic objects of daily use." Though this perception of goods could be described in a more "special" light, it did not restrict most folks from buying goods upon goods upon goods- a notion that remains familiar in today's world. 
Though I hope this delve into the past was interesting and not like one of your required history classes, I want to offer up some resources and knowledge that combat the negatives of the Victorian era, as discussed throughout this feature. All in all, I hope you, as a reader, can take this information and have a realization that consumerism and gender disparity are aspects of our society that need to be changed and not fed into. We must collectively make conscious decisions to make a difference. 
Some resources to utilize around you that relate to the stop of consumerism are Corvallis' very own "Really, Really Free Market." Open every Friday from 12:00 to 4:00 at Central Park and Monday through Friday from 2:00 to 6:00 at Benton Plaza Free Store, clothing and supplies are provided to the public for, yes, free! Donations are also accepted, so don't throw your useful clothes away- give them to someone who might want or need them! 
Other resources for gender-related issues may include versing yourself in gender and feminism-related issues. Consider taking a Women, Gender & Sexuality Studies (WGSS) class here at Oregon State University. Though this may seem like a given, making the conscious choice to learn more about women's rights is truly the first way to make a difference. 
Looking to the past offers solutions to the future.
Leave a Comment