Year 3000
"He said I've been to the year 3000, not much has changed but they live underwater" sang the Jonas Brothers in their song, Year 3000.
I can guarantee your nostalgia bug is buzz rampant, as these lyrics from Jonas Brothers classic song plays in your head. This Gen Z banger had a vice grip over our hearts and minds when we were young, telling the story of the wild possibilities that the future might have in store. Reiterating the message of the world straight out of the Jetsons animated television show chopped full of flying cars, hologram communication, and humanoid robots as far as the eye can see. 
"The future," or at least this maximalist technological future, has been in the dreams of people for generations.  While overly "youth" in theory, it has a major impact on the way people see themselves and their place in the future to both their benefit and detriment. 
Rapid advancements of global technological and communication abilities has given 85% of all Americans access to a free and infinite internet universe, according to a Pew Research Study. 
Every book, journal, or opinion sits under the user's nose just waiting to be taken in. If you need anything while you consume the endless internet, you must only wait a day and Amazon will have whatever product you'd like sitting on your doorstep. It might only be 2022, but the year 3000 is a lot closer than we would like to imagine. We must however consider the full ramifications of a world where technological advancement coincides with our idea of societal advancement. 
The Global economy has simply put undue stress on the developing world in order to provide most people with the everyday luxuries we have become accustomed to. As of April 2022 Shein was reported to be the most successful company on the planet, grossing 100 Billion Dollars which is more than competitors H&M and Zara combined. 
Yet as of October, the fashion publication, The Cut, found that Shein's factory employees were being paid $1 USD per day of 18 hours work, and in some instances, 4 cents per garment. 
By flooding the consumer fashion industry with dirt cheap clothing, Shein has priced out their competitors leaving the supply chain and the laborers that make it possible on the cutting room floor. 
The environmental impact of such an egregiously wasteful means of production comes with more severe consequences not just for those involved in the production of the clothing. The planet simply does not have the capacity to produce plastics and polyesters at the rate that Shein and their customers demand, only worsening the known effects of global climate change. 
Overconsumption of fast fashion is a problem that mostly affects working class people but it is actually a symptom of the greater problems in the current fashion industry. The fashion calendar in its modern state is a mechanism that has propelled the entire industry into the assembly line of overproduction and overconsumption at all levels.
 The world's largest brands are almost all part of two company groups, Kering Group and LVMH. These two corporate conglomerates own brands such as Gucci, Louis Vuitton, Balenciaga, Dior, and Tiffany & Co. These brands show collections up to five times during the year. 
Starting with Fall Haute Couture, to Pre-fall, to Fall and Winter Ready to Wear, then to Spring and Summer Ready to Wear, to Spring Haute Couture, and last but not least, Resort. Fashion retailers and their patrons are drowned in product all year in an attempt to stay on trend as possible. 
For example, in 2021 Gucci Showed three collections, omitting Haute Couture from their offerings. At first it may look as if they aren't as offensive as some of their competitors, but the reality is that in those three runway shows they released almost 300 unique head to toe looks all available for purchase. This level of production is not uncommon and is gutting the planet's precious resources quicker than they can be replenished.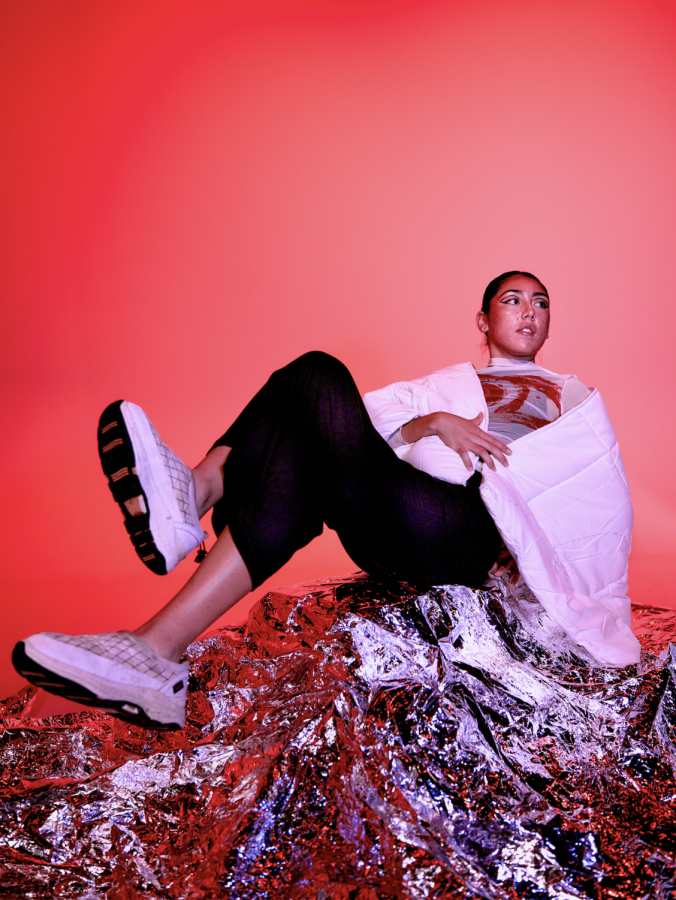 Not to mention that the design capabilities of these large brands is stretched too thin as there are too many ideas that have to be produced under a collections theme. This often means that brands use collaborations to use other brands' design motifs and identity and in the end release extremely lazy products. 
The most punishable offensive of this has to be Balenciaga's collaboration with Adidas shown at their Resort 2023 runway show. The offerings included the simple Adidas classics, cotton jersey track suits with the three line motif and trefoil logo with Balenciaga text logo underneath. Unlike the Adidas tracksuits that you can find at most any mall for around $60, the Balenciaga x Adidas tracksuits cost upwards of 4 thousand dollars. This level of laziness is utterly appalling and when paired with the fact that this was the 6th Balenciaga collection of the year, it's criminal. 
Overconsumption at every level of the fashion industry serves to undermine the earth and the most poor people who live on it. It is on the current generation to make sure that the future is not one where we are drowned by the overwhelming effects of climate change because if not much changes, we will all be living underwater in the year 3000. 
Was this article helpful?
Leave a Comment